The new hero product OLAPLEX N°0 Intensive Bond Building Treatment is recently introduced by the original bond builder OLAPLEX.



OLAPLEX is famously known as the savior for damaged hair starring a patented active ingredient that works on a molecular level to seek out and repair broken bonds in the hair often caused by chemical, thermal and mechanical damage, restoring the compromised hair to its former glory.

What is OLAPLEX N°0?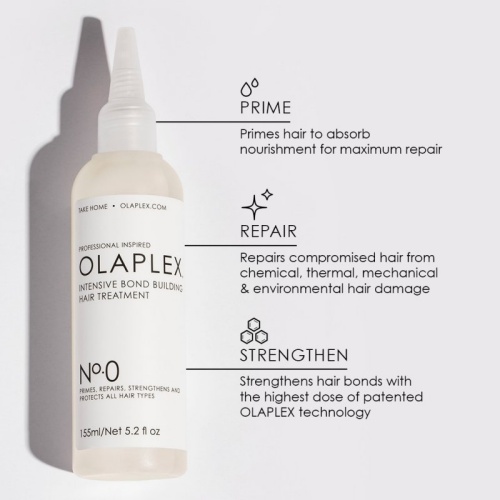 A professional-inspired treatment that primes hair for deeper repair with the highest dose of patented OLAPLEX technology in any take-home product. It rebuilds hair bonds, strengthens, and protects hair integrity.





A BOND THAT CAN'T BE BROKEN
The Perfect Pair – N°0 + N°3


N°0 acts as an intensive repair booster working in tandem with N°3 to receive your most intense repair.
It is designed to use as the first step in a two-part system with N°3 Hair Perfector.
This means 68% more repair & 3x stronger hair when used together!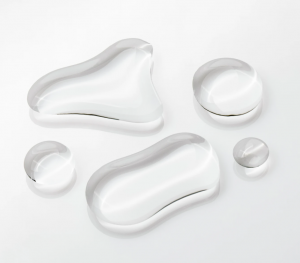 Its liquid form has maximized the nourishment absorption, especially on dry hair.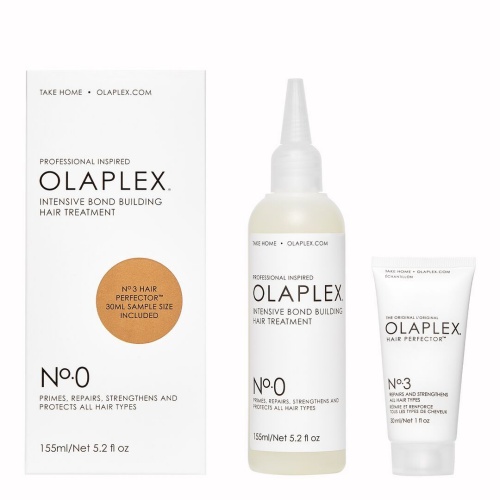 Now, it comes with a sized-to-try tube N°3 Hair Perfector 30ml when you purchased the OLAPLEX N°0 Intensive Bond Building Treatment.

How to apply the OLAPLEX N°0?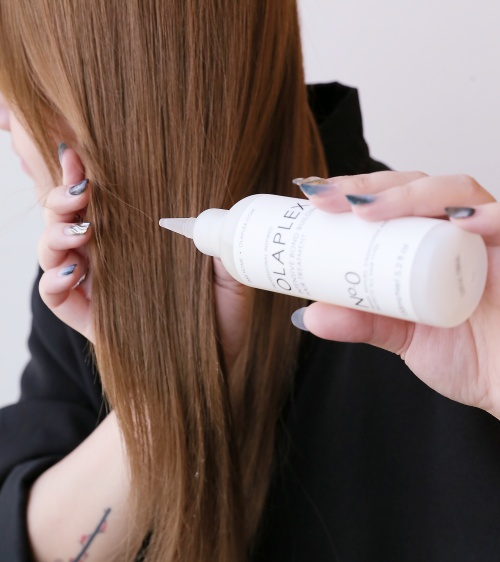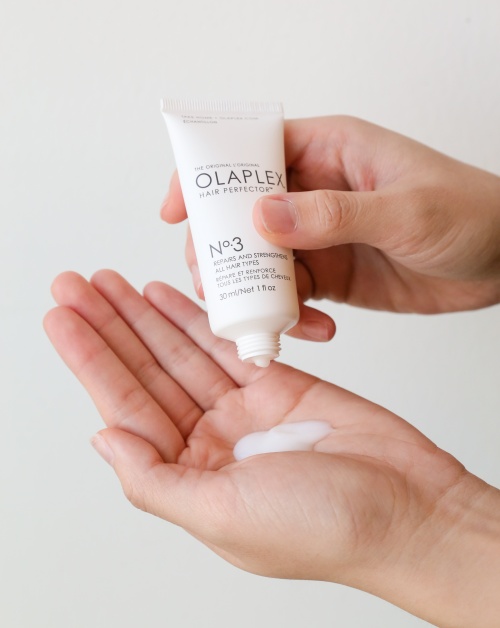 Step 1: Apply N°0 slowly to dry hair, distributing evenly from root to tip.

Step 2: Work N°0 into small sections by squeezing the liquid into the hair to be fully absorbed as you go.

Step 3: Lightly saturate. Hair should be damp, not drenched. Let process for 10 minutes. DO NOT RINSE.
Step 4: Apply N°3 over hair with N°0 still applied. Comb through and process for at least another 10 minutes.

Step 5: Rinse, shampoo, and condition. For best results, use N°4 Shampoo and N°5 Conditioner.

APPLICATION TIP:
Use the two-part system with N°3 once a week or two to three times a week for damaged hair.
N°0 bottles should last 3 – 6 applications, based on hair length and density.


PRO TIP!
Brush or detangle hair before applying N°0 so it can easily be absorbed.
For thick, coarse, or long hair, work in small sections to ensure each area is fully saturated.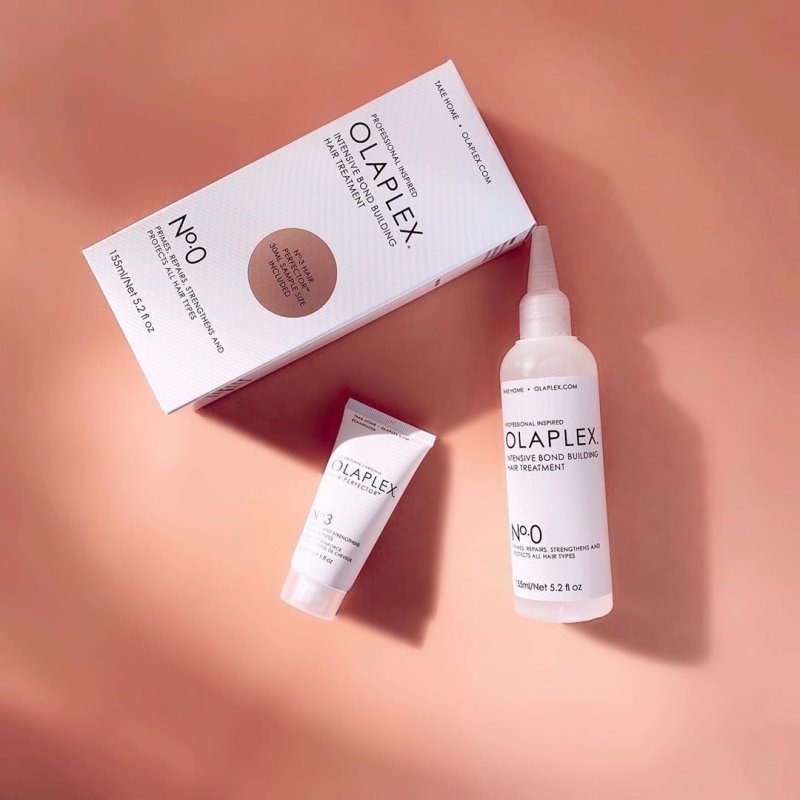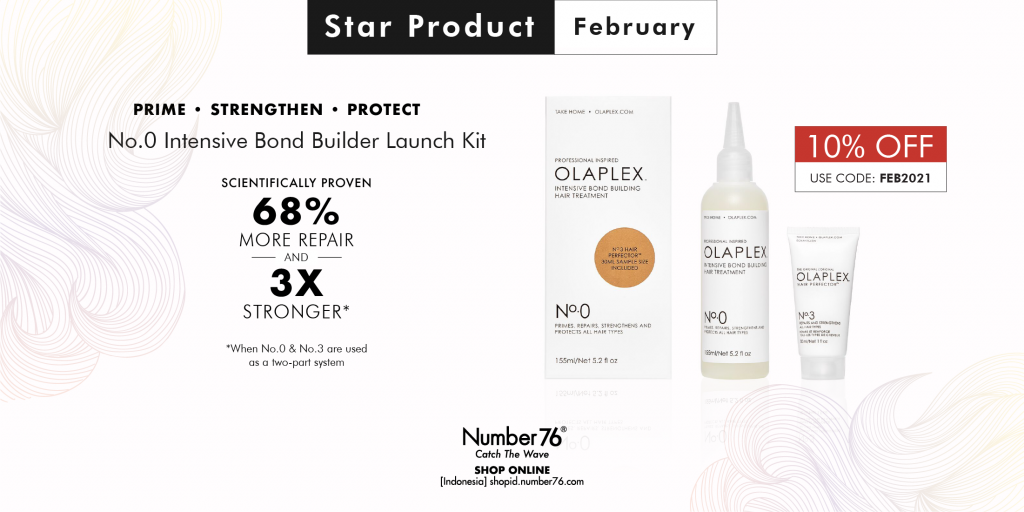 For a limited time only, key in the promo code [FEB2021] to enjoy 10% off for this Olaplex No.0 at Number76 Online Store only!

Promotion period: 1 – 28 February 2021



Number76 Online Store – A one-stop online shopping platform for the latest and premium hair care products.
You are always welcome to visit us for a consultation to find out which home care routine suits you best!
Follow us for more hairstyle updates and latest promotions at @number76_jakarta