What exactly are the benefits of hair emulsions and oils?
Often used in hair salons before blow drying or as the final touch after styling, hair emulsions and oils function differently from treatments and conditioners. Treatment infuses nourishment while conditioners provide a smooth touch; these have to be rinsed off.
Hair emulsion or oil is a fuss-free step that cannot be missed in your hair care routine!

1. When applied to towel-dried hair, it protects from heat damage caused by hair dryers.


2. When applied after hair styling, it protects from ultraviolet rays for the entire day.


3. When used together as a set with treatment, it coats strands to prevent evaporation of nourishment absorbed during the treatment process.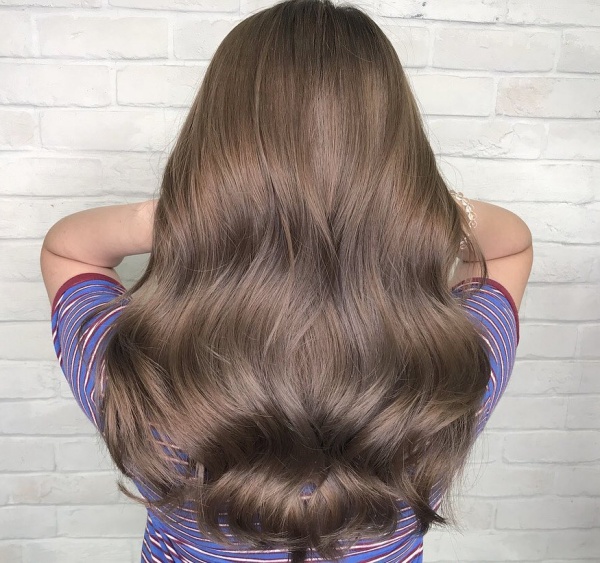 Do you wish to minimize hair damage? Do you want to enjoy fun new styles with colour and perm? Start using hair emulsions and oils today to see the difference!

Check out our all-time favorite hair emulsion and oil!
Milbon Deesse's Elujuda range is a design base emulsion and oil that serves to create your signature look by providing a supple, easy-to-move softness that increases the quality of hand blow-drying.
It comes with 2 types of hair oil and emulsion to cater to different hair texture, providing hair with appropriate softness and gloss.


For ease of blow drying and effortless styling? Try Milbon Deesse's Elujuda Fluent Oil or Mellow Oil.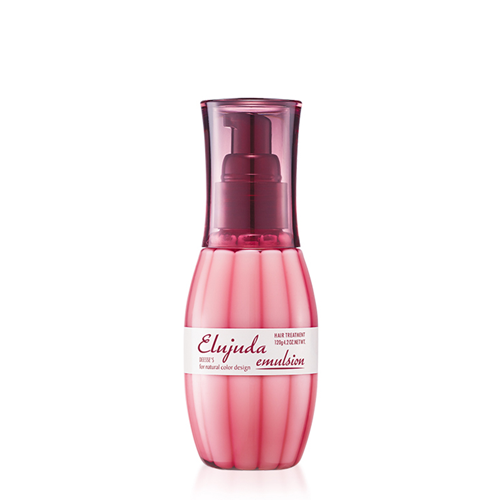 For those who prefer the cream type, you can try our Milbon Deesse's Elujuda Emulsion for fine hair or Emulsion+ for coarse hair.

This feather-light restorative cream, infused with a blend of high-performing ingredients, detangles and transforms hair instantly, imparting smoothness and hair's natural ability to hold shape. Boosted with ceramides for added moisture.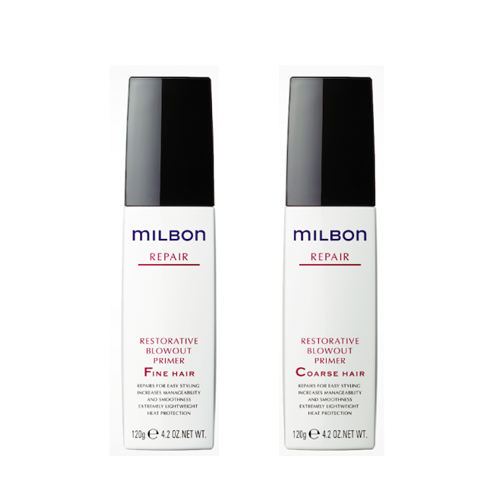 For severely damaged and over processed hair, you might try this Global Milbon Repair Blowout Primer. This lightweight restorative cream powered by our innovative Dual-Repair Technology repairs and preps hair for styling ─ enhancing the performance of blowouts and offering protection.

You can now shop all these professional hair care at Number76 Online Store! A little effort will give your hair the long-lasting healthy shine, let's apply these simple steps with the use of proper hair care for beautiful lustrous tresses!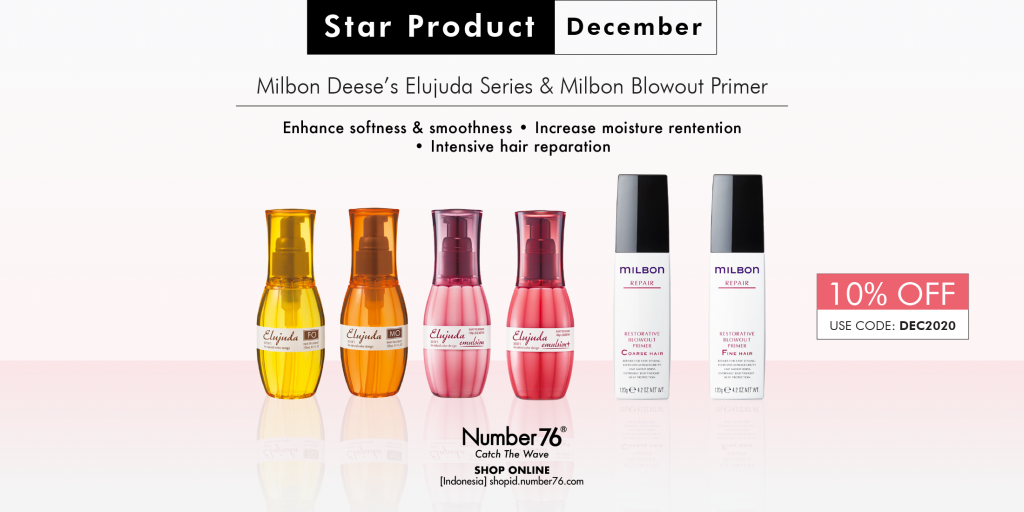 For a limited time only, key in the promo code [DEC2020] to enjoy 10% off for this Global Milbon Hair Emulsions and Oils at Number76 Online Store.
Promotion period: 1 – 31 December 2020

Number76 Online Store – A one-stop online shopping platform for the latest and premium hair care products.
You are always welcome to visit us for a consultation to find out which home care routine suits you best!
Follow us for more hairstyle updates and latest promotions at @number76_jakarta