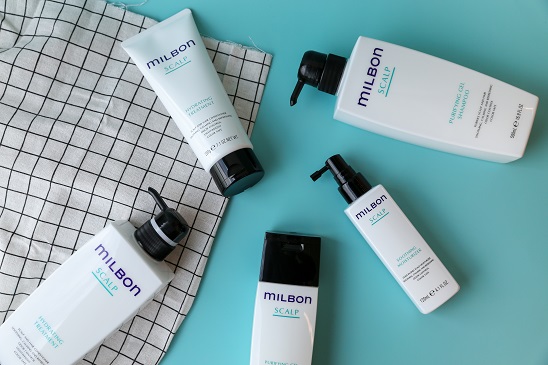 ITCHY · DANDRUFF · DRY · STICKY · SMELLY
5 Troubles, 1 Solution

Any healthy hair journey starts from a healthy scalp.
This particularly sensitive skin area requires regular care more often than you can think of. Somehow, we often tend to exclude this skin area in our daily skin and hair care routine.
The common reason behind 5 major scalp troubles are due to excessive fatty acids, it can cause itchy, dandruff, dry, sticky, and smelly
Remember, a fresh sparkling clean scalp provides an optimal condition for healthy hair growth, and we have just the right solution for you!
Global Milbon Scalp Care is created to remove excess fatty acids and replenish moisture to hair, which consequently leads to clean scalp and healthy, shinier hair!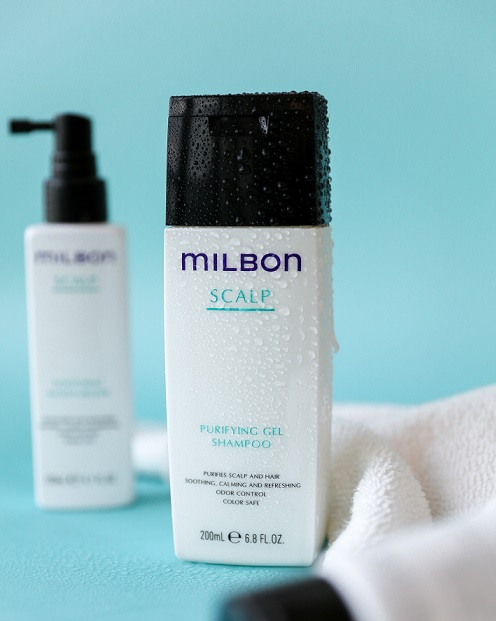 Global Milbon Scalp Shampoo

This purifying gel shampoo serves as the first step to normalize the scalp by detoxing – by effectively removing unwanted fatty acids.

The unique, non-drying foaming gel physically attaches to the fatty acid buildup to lift it away without stressing the scalp and hair.


This shampoo cleanses and moisturizes hair and scalp at the same time.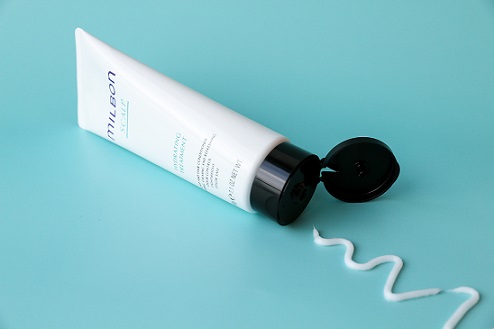 Global Milbon Scalp Treatment

This hydrating treatment serves as the second step to normalize scalp by replenishing essential moisture and oil with this lightweight hydrating treatment for the scalp and hair.


Skincare-grade sugar squalane bolsters the scalp's naturally occurring hydrolipid film to bind in moisture and protect the scalp – while imparting a natural shine to the hair and ensuring fullness.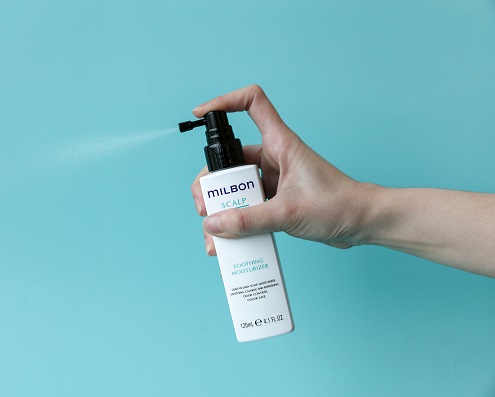 Global Milbon Scalp Soothing Moisturizer

This weightless, soothing scalp moisturizer serves as the final step to normalize scalp is to deeply moisturize and nourish.

The hydration act of Hyaluronic Acids is intensified by 10 invigorating botanical extracts to promote a healthy scalp balance – while Menthyl PCA gives a soothing effect.








With this complete Global Milbon Scalp Care system, it is no longer a dream to have a healthy scalp and hair! All of the Global Milbon Scalp home care range is available at Number76 Jakarta and our online store!


For a limited time only, key in the promo code [AUG2022] to enjoy 10% off for this Global Milbon Scalp Home Care Range at Number76 Online Store.
Promotion period: 1 – 31 August 2022
Number76 Online Store – A one-stop online shopping platform for the latest and premium hair care products.