Cutting hair is one way to keep your appearance beautiful. Both men and women must pay attention to their crown. Lately, haircut has become a very common routine, even a must to some people.





Hair has the outermost layer with the hardest texture called cuticle. The function of cuticle is to protect the inner hair layer (cortex). When you do hair styling such as curling, straightening, bleaching, or coloring, the cuticles can be damaged or open up, showing up the rough-textured cortex. This is the reason hair can appear coarse, dull, and dry. Too much exposure to chemicals from shampoo, air pollution, and sunlight can also further weaken the cortex and eventually fracture the cortex, resulting in hair breakage. This is due to the weakening of the inner hair layer (cortex), which makes the hair ends become broken and looks like split ends.

In addition, the cuticles that are supposed to protect the cortex can also be damaged and fail to serve its function. This causes the cortex to be rough and prone to fracture and branching. The best solution for this is to cut off the split ends once every 8 – 10 weeks. By cutting your hair regularly, you can remove the dead ends of the hair, so that your hair is free from split ends.



Ideal Time To Having a New Hair Cut


According to skin and hair spesialists, hair cutting period should be adjust to the condition of each person's hair. Ideally, haircut is done once every 3 months. However, if your hair is frequently damaged, you shouldn't cut your hair too often, maybe once every 6 months.

But remember, haircut itself is not enough to make your hair grow optimally. In addition to haircut, we'd also encourage you to consume adequate nutrition so that the hair continues to grow healthy and strong.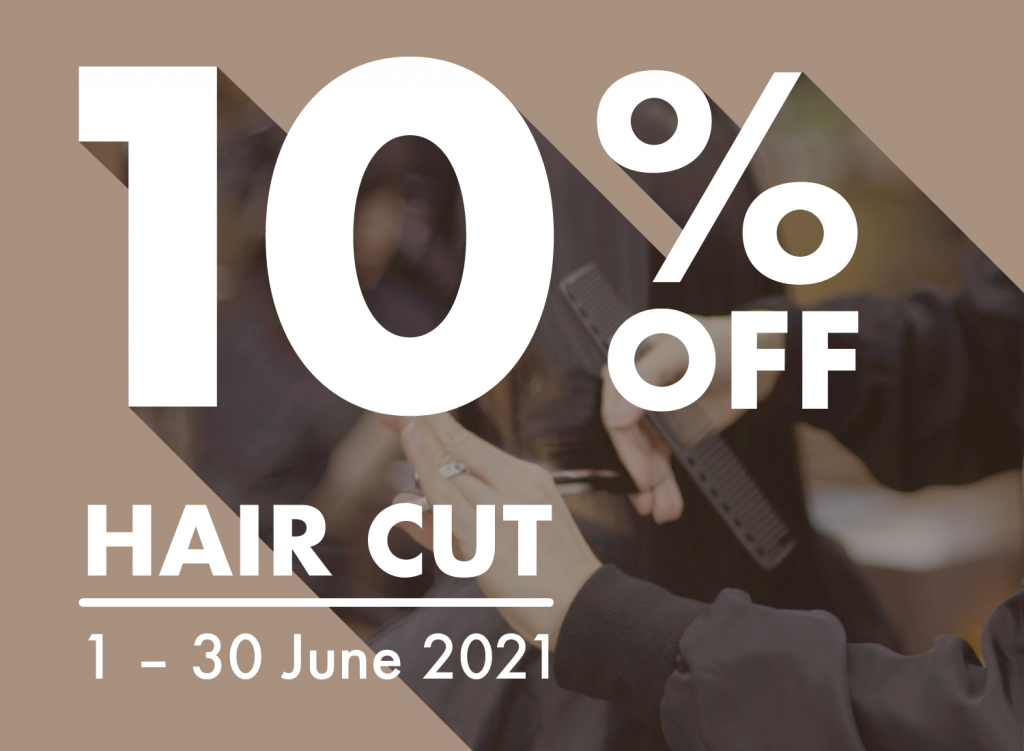 For a limited time, enjoy 10% discount for haircut service only at Number76 Hair Salon Jakarta!
Promotion period: 1 – 30 June 2021

We are looking forward to serving you very soon.
Feel free to book an appointment online at www.number76.com or contact us at +62-21-5140-1776 / +62822 6122 7676 (Whatsapp)!
You are always welcome to visit us for a consultation to find out which hair style that suits you best!
Follow us for more hairstyle updates and latest promotions at @number76_jakarta