Talking about hairstyles is certainly related to trends and fashion, where it is already become a common thing that trends always change and somewhat go back to the trend years or decades ago. Remember those 80's videos when most of them had long and curly hair? And now that curls are making a comeback into world of beauty.





Perm is a chemical treatment that can make your hair permanently curly or wavy for a period of time. By using chemicals to break the bonds that determine your natural hair texture such as straight or wavy. The process itself takes about two to three hours.

A perm typically lasts 3 to 6 months, depending on your hair type and how well you take care of it, and some of the hair type especially fine hair only lasts for 2 months. The main thing you need to remember is that permed hair needs to be treated and cared for differently than non-permed hair. So make sure you're using products designed specifically for your hair type.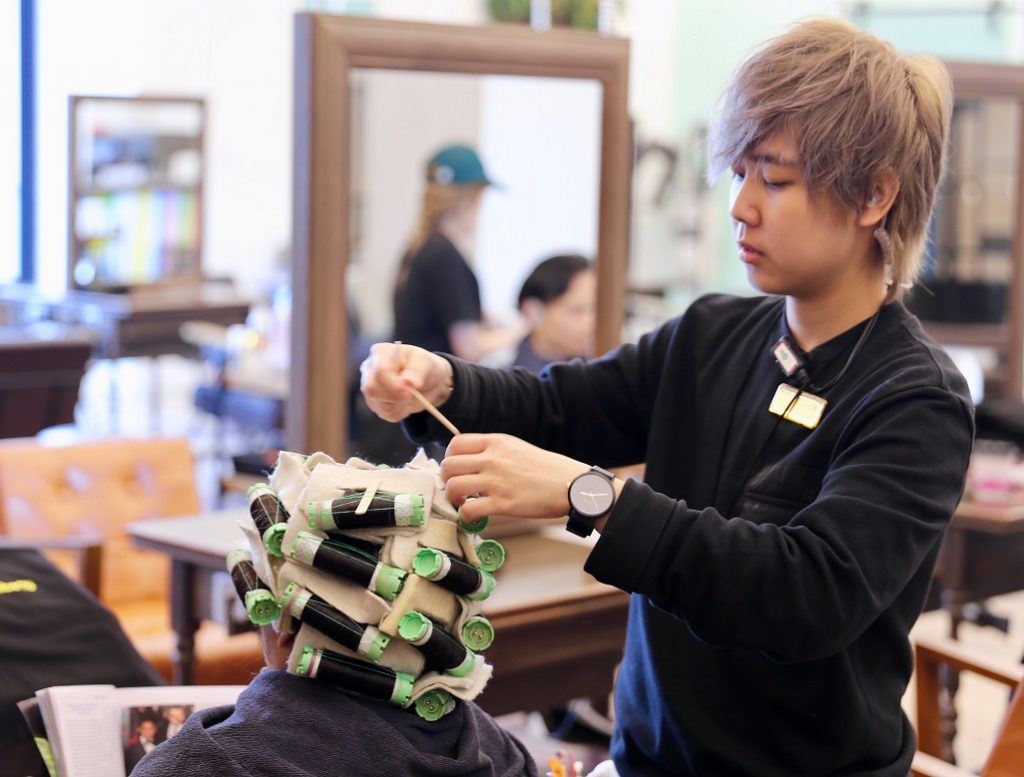 Different types of perm

The very common types of perm are Cold and Hot perm. Both of those types use a combination of chemicals to break and reform the bonds of the hair and rods to define how the overall perm will look.

Cold perms are the traditional way to perm your hair. Cold perm uses no heat and a less damaging alkaline solution. It results in tight, defined curls. We find this kind of perm is suitable for short hair above the shoulder.

On the other hand, a hot perm uses a similar process, but with an acidic solution and the addition of heat machine. The result of this perm will gives hair more natural wavy loose and softer curls which suitable for medium to long hair.




Perm on colored hair

Can you do perm on colored hair? However, it will be best if never done anything to your hair before, it's depends on what kind of color you have. To perming colored or highlighted hair is most often not recommended, because bleach itself is a heavy chemical as with perm. It surely will be damaging your hair, which we don't want it to happen.

If you have only single color which didn't required any bleach or lightening process, then you will most likely get the go ahead from your stylist, but it's not recommended to do these processes in one day because they both tend to dry out strands. Instead, consider doing one process and then waiting a month or so for your hair to recover before starting the next chemical session.

Make sure your hair gets enough moisture to keep your hair well-moisturized by using proper hair care products before any other session. Remember, none of us wanna end up having damaged hair after leave the salon.




Care Tips

Don't wash your fresh permed hair for at least 48 hours
Use products that are made for chemically treated hair. Better consult with your hairstylist about the product once you have permed your hair.
Dry your hair using the hair dryer diffuser to keep the curls sets.
Use wide-toothed combs to brush your hair gently or brush using your fingers will do the trick.
Use hair oil or serum to keep your hair well hydrated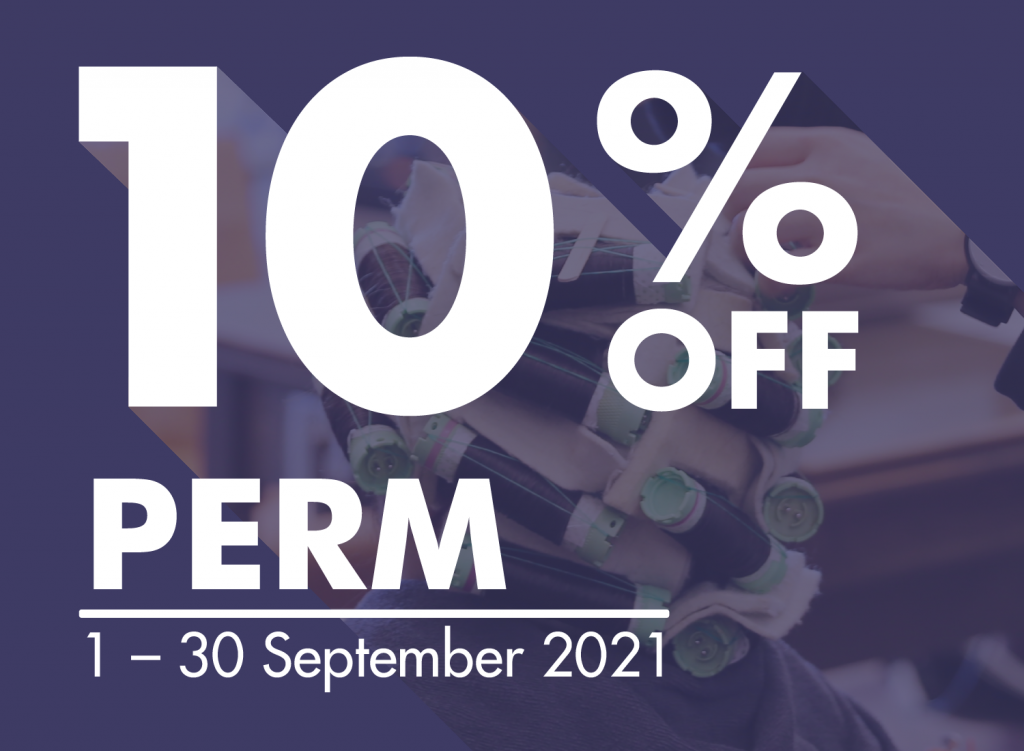 For a limited time, enjoy 10% discount for perm service only at Number76 Hair Salon Jakarta!

Promotion period: 1 – 30 September 2021


We are looking forward to serving you very soon.
Feel free to book an appointment online at www.number76.com or contact us at +62-21-5140-1776 / +62822 6122 7676 (Whatsapp)!
You are always welcome to visit us for a consultation to find out which hair style that suits you best!
Follow us for more hairstyle updates and latest promotions at @number76_jakarta