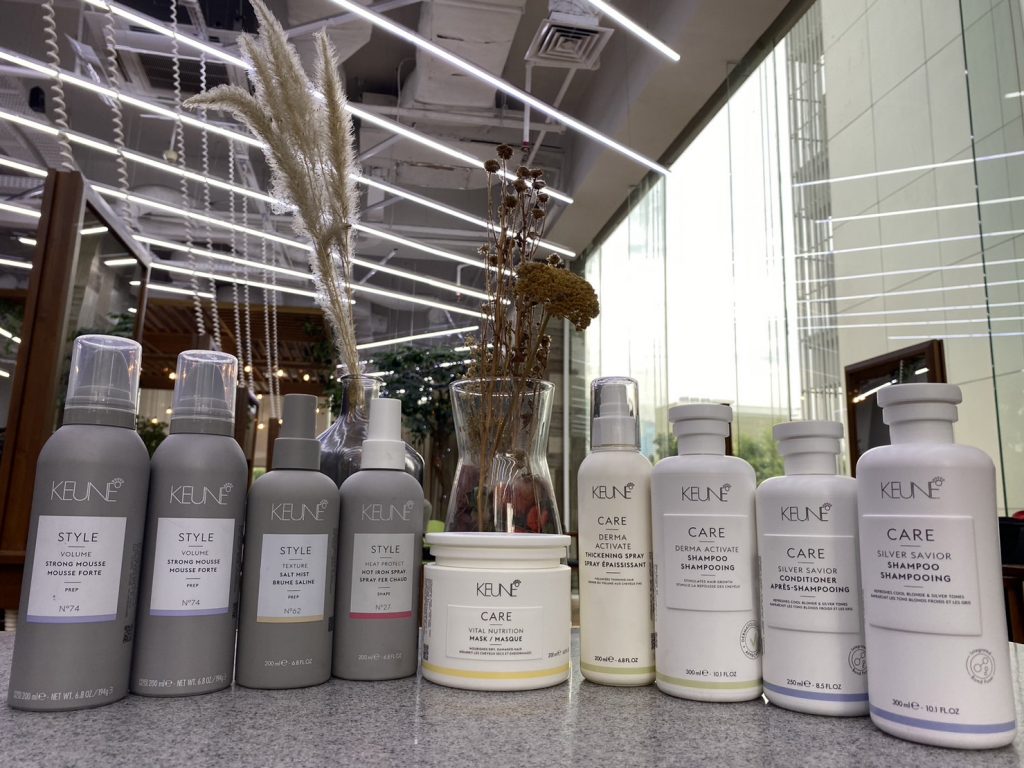 Beautiful and healthy hair is the dream of many people, in a busy daily life how often do you set time to take care of your hair? To get shiny and healthy hair, you really have to come to the salon regularly because hair treatment results will be seen if done regularly, besides that it is highly recommended to treat your hair at home with products that suit your hair needs.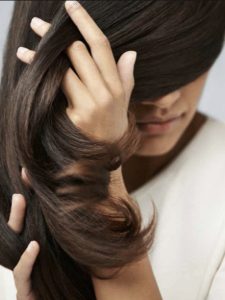 From professional salon products, several brands release products that you can use at home for daily care. Keune is one of them, a brand from Amsterdam, Netherlands which has been dedicated to hair and scalp since 1922.
Why did we choose Keune as one of our mainstay products?
Strengthened by their research on the uniqueness and needs of each person, they produce a variety of products for various scalp and hair conditions. With essential minerals that provide nutrition to your scalp and every strand of your hair so that you get beautiful and healthy hair from the inside out. Keune is enriched with ingredients that are very active in caring for and calming the scalp while nourishing and pampering it.
Products from Keune are the right choice for those of you who love the earth, because Keune uses natural and organic ingredients. And Keune proudly states they never test on animals.
Keune products that you can get at our salon are Vital Nutrition Mask, Derma active shampoo, Derma active thickening spray, Silver savior shampoo and conditioner, Heat protect hot iron spray, Salt Mist (texture), and Strong mousse (volume). Especially for the Vital Nutrition Mask, you can request add on color so that when you finish using the mask, your hair also got colored. The colors we use also products from Keune, and for color choices you have to consult with the stylist at our salon.
From Keune, healthy hair starts with a healthy scalp, because Keune will produce healthy hair from the roots.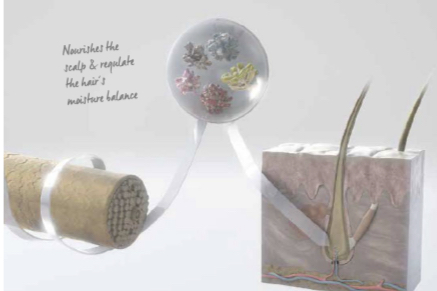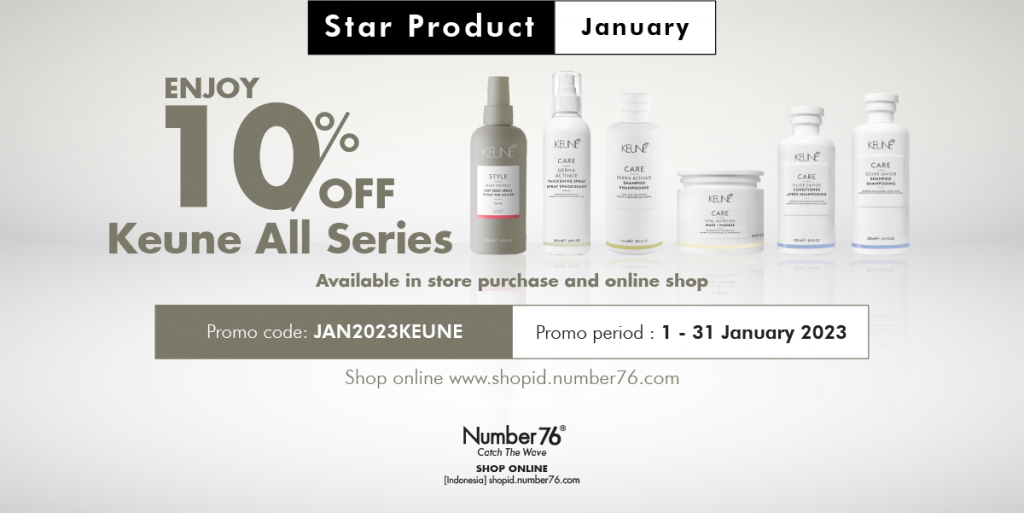 Limited time only, key in the promo code [JAN2023KEUNE]
to enjoy 10% off for KEUNE All Series only at Number76 Online Store
Promotion period: 1 – 31 January 2023

Number76 Online Store – A one-stop online shopping platform for the latest and premium hair care products.
You are always welcome to visit us for a consultation to find out which product routine suits you best!
Follow us for more hairstyle updates and latest promotions at @number76_jakarta