How was your new year? hope you get a new spirit at this time. The vibrant feeling that comes with the new year might make you want to change your hairstyle. When you feel that feeling it's time for you to step into our salon.
~ Dare with a new haircut style.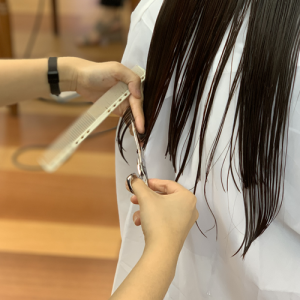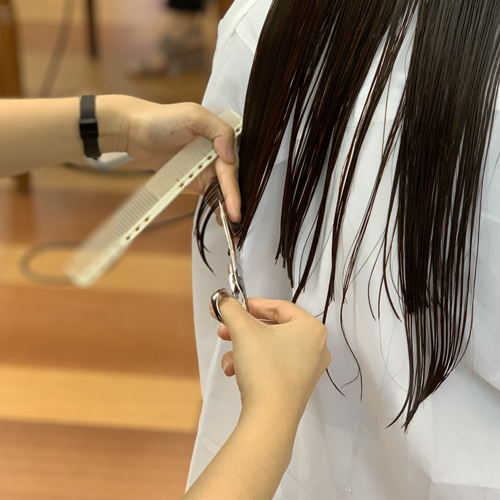 What comes to your mind when you see your current haircut style? too ordinary or just used to the style-that's all your life? It's time to venture out with style outside your circle. If you want to follow this year's trend then look for one that suits for you. But the most fun and make an experience in your life is if you dare to show something different then follow your heart show your own style and show to the world your dream haircut style. Confidence to make something different requires expertise to make it happen, so come to us! As professional salon we will make your dream comes true, don't forget to always consult the details so that you get the results you dream of. Keep on your mind, you don't have to follow other people for you to be beautiful.
~Combine your new hair cut style with new hair color, perm or rebonding.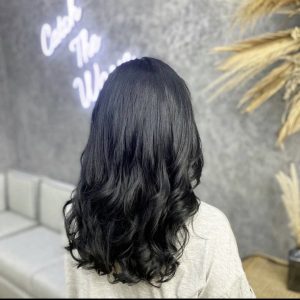 To maximize your appearance, hair is an important point that you should not forget. After you have decided on the haircut you want, combine it with hair coloring, perm or rebinding to adjust and level up your hairstyle. for hair coloring you can make a choice, can be in neutral colors to match all your activities or dare to display vibrant bright colors and can also be ash colors which will not lose its trend. the right color will increase your confidence to a level that you may not have imagined before. And for perm or rebonding, this style adjusts to your desire for a style that makes your life easier without the hassle of using hair tools and consuming your time, so this is the right choice to support your busy life.
~ Things you should do…
Think carefully about what you want for your hairstyle and provide free time to pamper yourself. if you don't have a desire for your own hairstyle, then look for as many references as possible, adjust it to the shape of your face, style of dress, your daily activities and how to maintain the hairstyle you want. That few things will help build the overall image in creating a hairstyle for you and when you step into the salon share those details with your favorite stylist in our salon. Enjoy the process and feel your experience. When you step outside feel the difference in yourself after getting your more attractive outer appearance.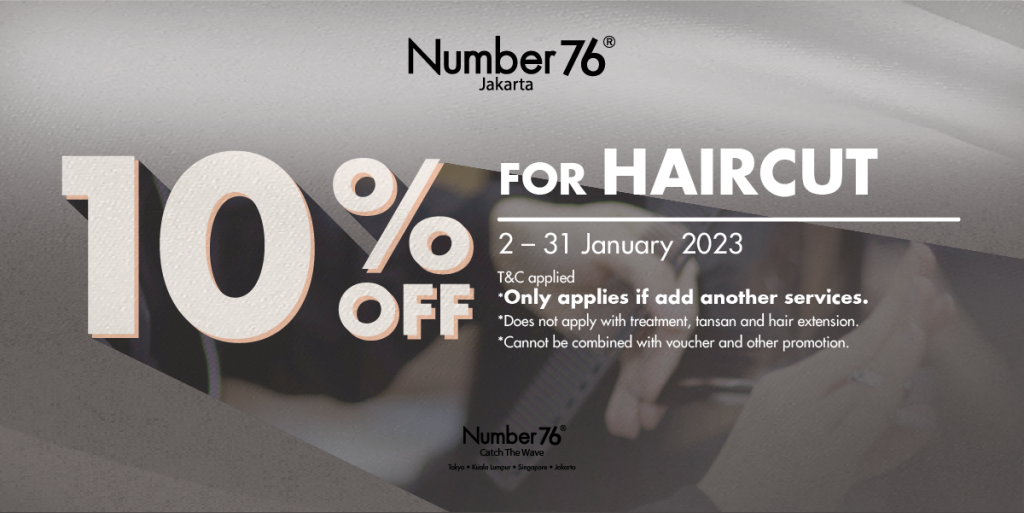 For a limited time only, enjoy 10% off on your Hair Cut if you add another services.
*terms and conditions apply
Promotion period: 2- 31 January 2023
We are looking forward to serving you very soon.
Feel free to book an appointment online at www.number76.com or contact us at +62-21-5140-1776 / +62822 6122 7676 (Whatsapp)!
You are always welcome to visit us for a consultation to find out which treatment suits you best!
Follow us for more hairstyle updates and latest promotions at @number76_jakarta