Bad hair days are a bummer, and there isn't a secret shortcut to healthier hair, taking time to keep strands strong is worth the commitment. With small step to your routine, maintaining great hair can be effortless.


To keep your hair in its best condition, it is important to do hair care thoroughly and pay attention to the method of shampooing and using hair dryer.

When drying your hair with hair dryer, especially focus on the back of your head, since it dries slower compared to other parts. Make sure you don't overly blow the dryer from below. If you apply the dry wind from hair dryer directly to your hairlines, you may damage your scalp. After applying hot air to your hair, cool it down with cool air.



In addition to the usual daily care, go to beauty salon to have a specific hair and scalp treatment or to have regular haircuts to ensure that your strands stay healthy and don't break off at the ends.

If you don't want to loose a lot of length, ask your stylist for a trim, so only the tips are snipped, which gets rid of damaged ends, but maintains the length. It is important to remove the damaged tips of the hair and repair split ends.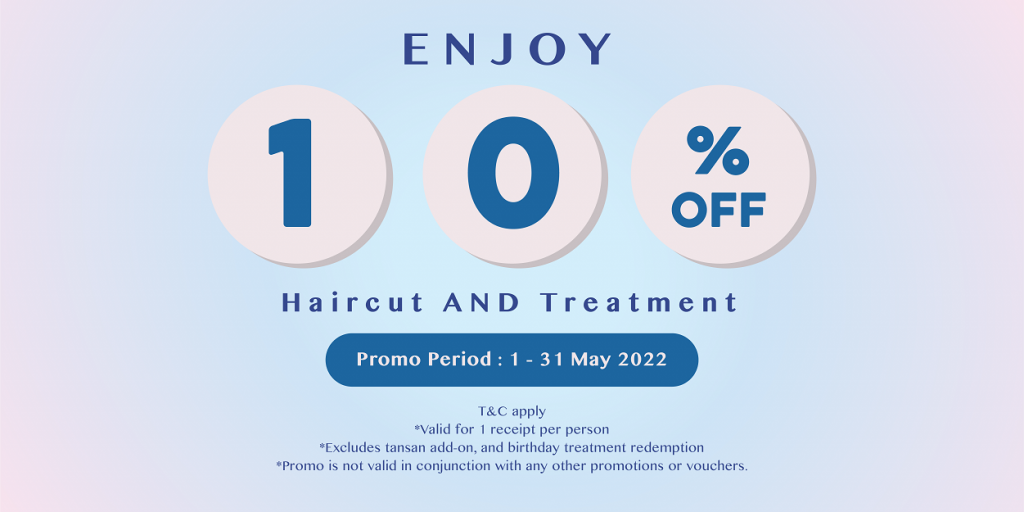 For a limited time only, enjoy 10% off for cut and treatment at Number76 Hair Salon!
Promotion period: 1 – 31 May 2022


We are looking forward to serving you very soon.
Feel free to book an appointment online at www.number76.com or contact us at +62-21-5140-1776 / +62822 6122 7676 (Whatsapp)!

You are always welcome to visit us for a consultation to find out which style and treatment suits you best!
Follow us for more hairstyle updates and latest promotions at @number76_jakarta