There are two basic reasons for dry hair. One is that your scalp doesn't produce enough natural oil to moisturize your hair. This can be hereditary, or it could be something that happens over time, because as we age, the body's rate of oil production naturally slows down, leading to dryer skin and of course, dry hair.
Another thing is, those blow dryers, flat irons, curling irons and hot rollers that make your hair look so amazing? They're also a big part of why it might be dry. High temperatures strip strands of their natural moisture, especially in the case of irons and rollers which come in direct contact with dry hair.



It's also possible that the condition or structure of your hair is causing the moisture to escape, which leads to dry hair. The disturbed cuticle structure that leads to dry hair can be due to a variety of causes. Here are a few, and what you can do to restore moisture to your dry hair.


Choose a shampoo that's designed for dry hair. These are usually creamy rather than clear, and they may contain ingredients like jojoba, squalene and castor oil that help dry hair retain moisture.


Use deep conditioner. You'll feel as if your dry hair will benefit from an extra dose of conditioning!

Use a thermal protective formula before applying heat. These products provide a barrier between the hair strand and the heat of dryers and irons, which can help protect dry hair from thermal tools.


Consider using ionic thermal tools. The makers of these types of products explain that positive and negative ions exist in all substances, and when wet, hair is positively charged. Ionic hair dryers inject the hair with negative ions, allowing water molecules to penetrate deep into the hair. As a result, dry hair is rehydrated.


Dial down the heat. Many good quality irons and dryers feature temperature settings. If your hair is dry, select a lower setting. Consider this: water boils at 210 degrees, and some irons and dryers heat up to 450 degrees! A lower heat setting will be much kinder to your dry hair!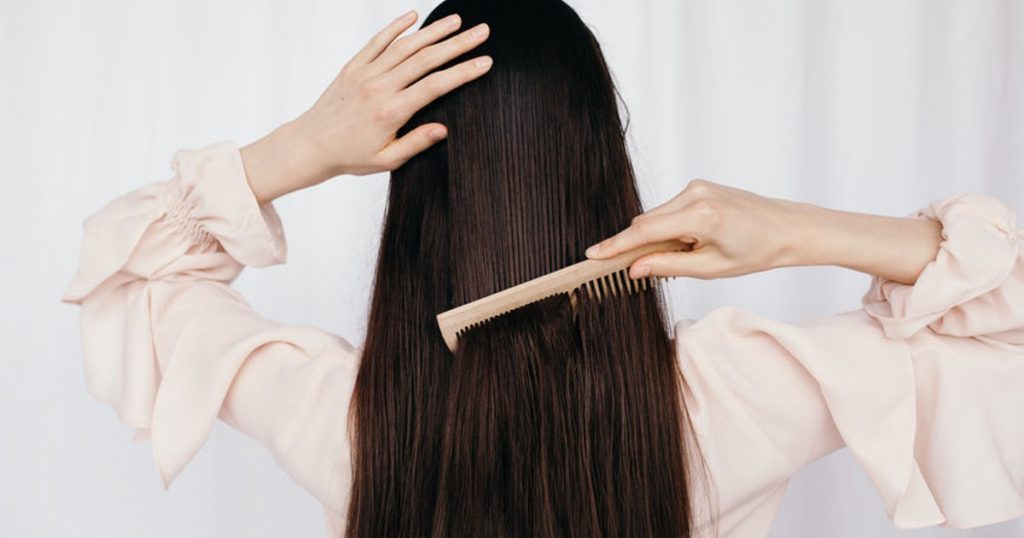 Take a break from heat. Experiment with hairstyles like braids, buns and chignons that don't require heat styling and will give your dry hair a rest from moisture-hating thermal tools!



You can try our Global Milbon Moisture Replenishing Shampoo and Treatment that specially made for nourish dry, damaged hair. This superior hydrating shampoo creates a rich gentle lather to replenish moisture, leaving hair looking luminous and color more vibrant.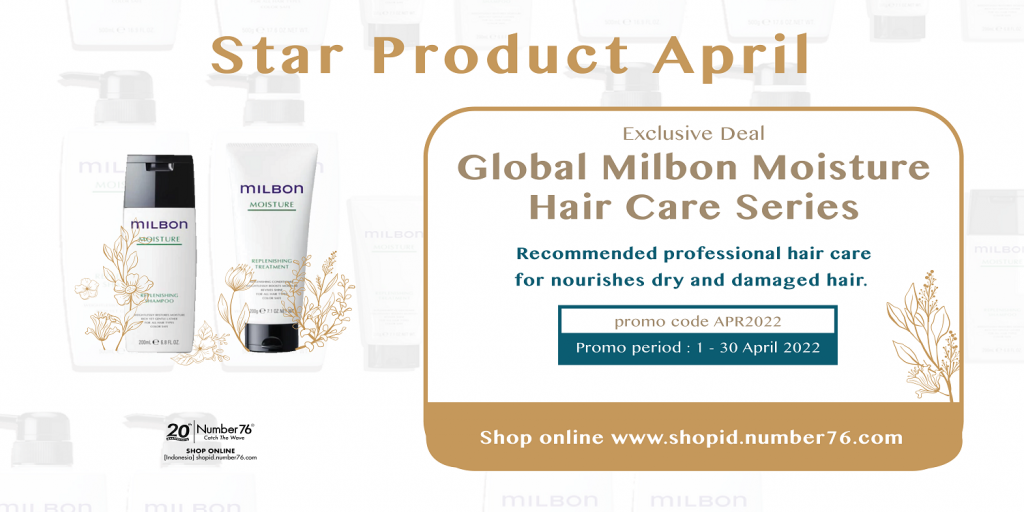 For a limited time only, key in the promo code [APR2022]
to enjoy 10% off for this Global Milbon Moisture shampoo and treatment only at Number76 Online Store
Promotion period: 1 – 30 April 2022


Number76 Online Store – A one-stop online shopping platform for the latest and premium hair care products.
You are always welcome to visit us for a consultation to find out which product routine suits you best!
Follow us for more hairstyle updates and latest promotions at @number76_jakarta