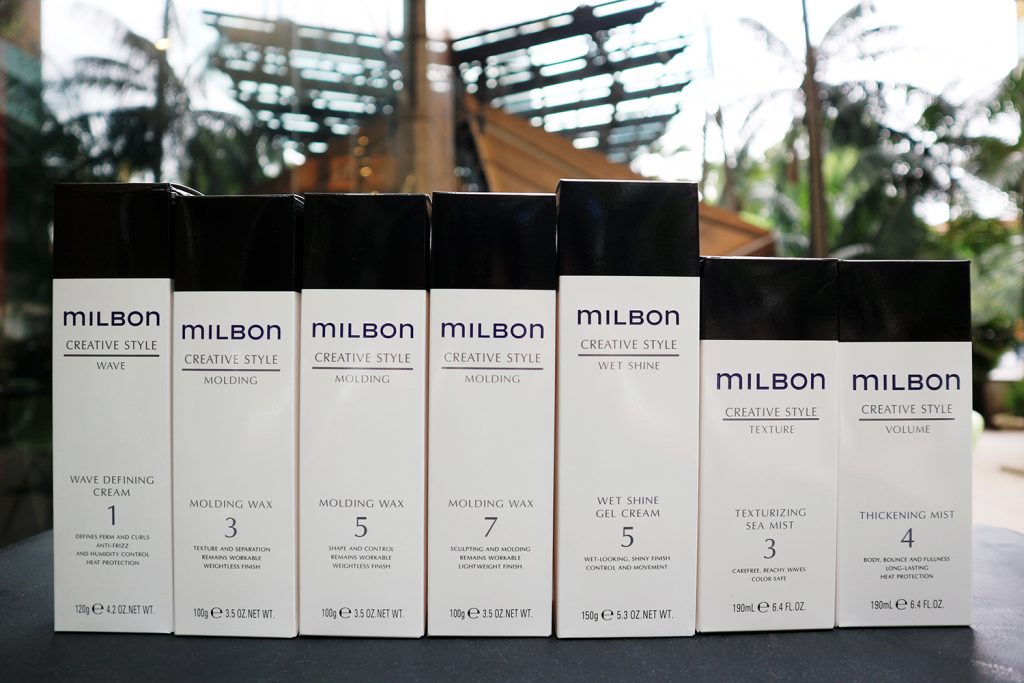 Hair styling product such as wax, cream or gel is a very popular styling tool used by both men and women. People use this product in order to keep every hair in place, tame frizz and help to maintain the look you want. In addition to providing added control, the good quality hair styling products can also improve your hair health by replenishing them with all the essential nutrients, giving you a healthier and thicker look, also make your hair shinier and maintain your overall hairstyle throughout the day.
Just like our body, our hair needs nourishment too, and a lot of it! Hair cream does not only fulfil styling needs but also work to make hair healthy.
Using the hair styling product also depending on the hair type and needs, here are some of the best selling styling products we have from Global Milbon Creative Line


Global Milbon Wave Defining Cream
Hydrate and safeguard hair from frizz, humidity and heat.
Naturally derived botanical oils and glycerin condition unruly hair for enhanced definition, shine, and soft, touchable hold.
Air dry or diffuse hair for beautiful waves, or blow dry for a sleek, shiny finish.


Global Milbon Wet Shine Gel Cream
The optimal control of a gel with the incredible spreadability of a cream: this game-changing hybrid tames frizz and flyaways while adding buildable hold for both polished and extreme wet looks.
Its slow-dry technology gives precision styling the time it needs.


Global Milbon Molding Wax
Exceptional spreadability means effortless application and enhanced control.
A cutting-edge formulation that generates a breakthrough creamy texture, this Wax's light, reworkable finish allows for multiple styles throughout the day and still rinses clean.



You can now shop all these professional hair styling products at Number76 Online Store! A little effort to give your hair the versatile locks!

For a limited time only, key in the promo code [APR2021] to enjoy 10% off for this Global Milbon Creative Style at Number76 Online Store
Promotion period: 1 – 30 April 2021

Number76 Online Store – A one-stop online shopping platform for the latest and premium hair care products.
You are always welcome to visit us for a consultation to find out which product routine suits you best!
Follow us for more hairstyle updates and latest promotions at @number76_jakarta