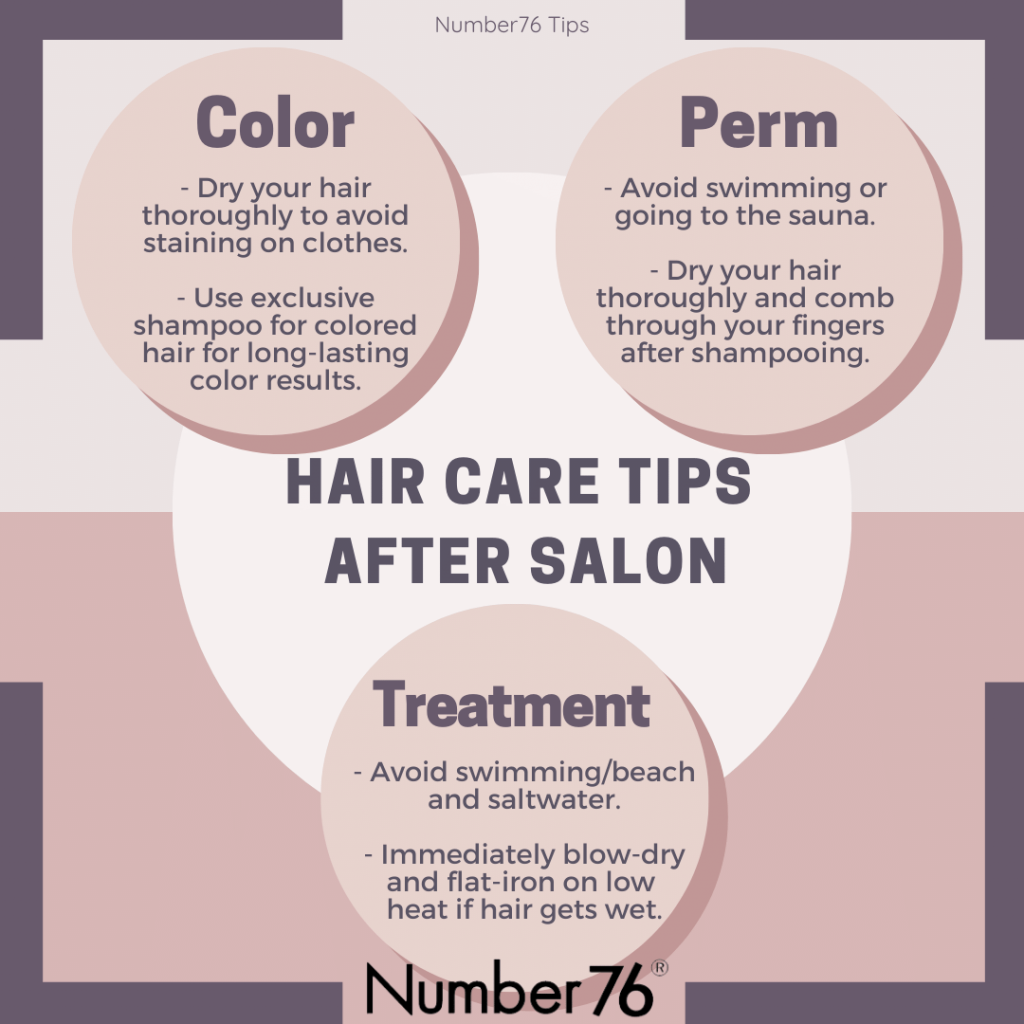 Color
– Dry your hair thoroughly to avoid staining on clothes and towels.
– Use exclusive shampoo for colored hair for long-lasting color results.
Perm
As the chemicals used during perm treatments stay active for 48 hours, upon shampooing, kindly note that the curls might loosen up.
It is recommended that you do not shampoo your hair the next day.

– Avoid swimming or going to the sauna.
– dry your hair thoroughly and comb through your fingers after shampooing
– for the easy and longer-lasting effect, use exclusive shampoos and styling products for permed hair.

For customers who have done Rebonding or Volume Rebonding, please refrain from using/wearing hairpins, hairbands, and hats for 2 days.
Treatment
It is important to take care of your hair at home even after the treatment for the longer-lasting effect. Depending on the level of damage done on the hair, regular treatments might be advised.
S4 Keratin Treatment
– For best result, only wash your hair AFTER 2 days (minimum) to allow the treatment fully to penetrate into the hair cortex.
– Avoid swimming/beach and saltwater.
– Immediately blow-dry and flat-iron on low heat if hair gets wet.