Number76 Signature Ultrasonic Iron Hair Treatment
Lighter, smoother and stronger tresses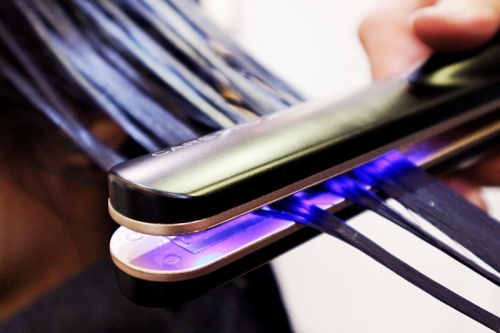 45 – 60 mins
Short Rp 640.000
Medium Rp 730.000
Long Rp 780.000
Extra Long Rp 860.000
Double Repair Technology
For dry, unruly, damaged hair due to frequent chemical services
Utilizing a cold Ultrasonic Iron that vibrates at 37,000 beats per second, separating particles of protein, water, and oil in treatment to boost treatment penetration deep into damaged hair.

*Comes with complimentary home care boosters for long-lasting results



Number76 Signature Ultrasonic Premium Treatment
Mega nourishment for ultra-softness and healthy glossy hair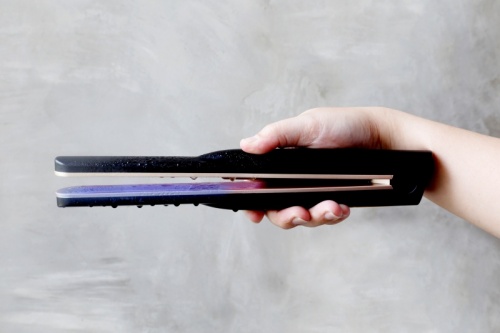 60 minutes (depending on hair length and thickness)
Short Rp 890.000
Medium Rp 1.050.000
Long Rp 1.230.000
Extra Long Rp 1.380.000
Double Repair Technology
For dry, unruly, severely damaged hair due to heavy chemical services
A major upgrade of Ultrasonic Iron Hair Treatment!
Utilizing the same exclusive technology of high-speed vibrations, penetrating the repairing focused treatment formula into severely damaged hair for stronger texture.

*Comes with complimentary home care boosters for long-lasting results



Tansan Sparkling Scalp Wash
Instant fresh and sparkling clean scalp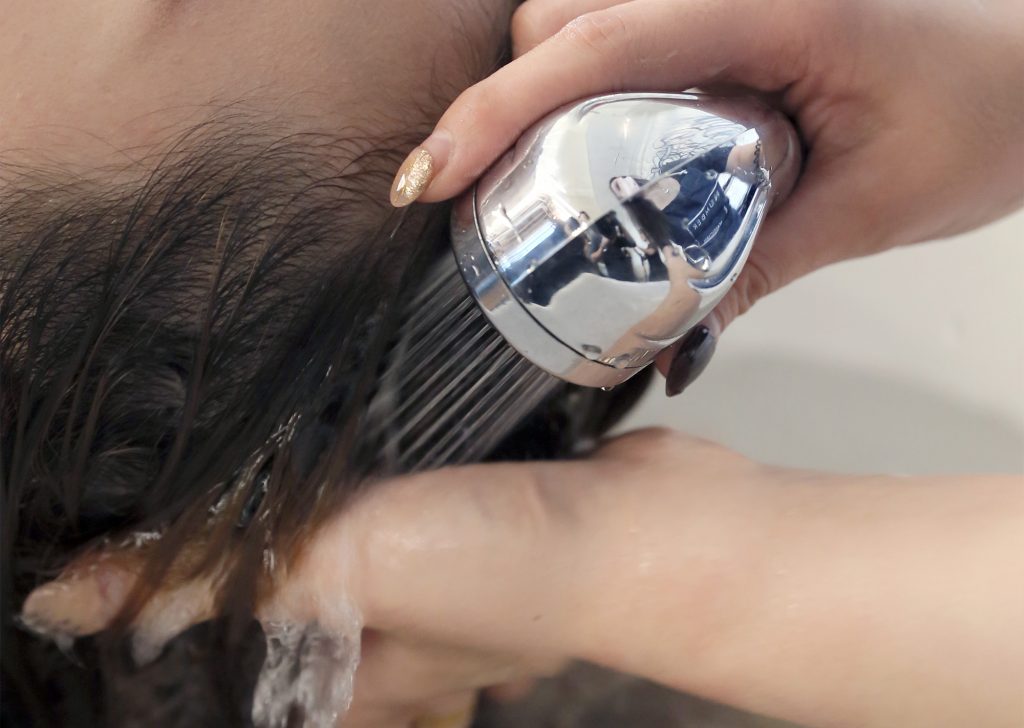 Add-on – Rp 170.000
For any hair types
Power of Soda Gas Water
Utilizing the soda gas water (CO2 at 1000ppm above) for instant scalp cleansing effect and increases blood circulation.

Hair
Removes silicon build ups, leaving hair with natural bounce and shine.

Scalp
Cleanses dirt and excess oil for healthy fresh scalp, enhancing absorption of nourishment for better results.








Global Milbon Smooth Hair Treatment
For any hair types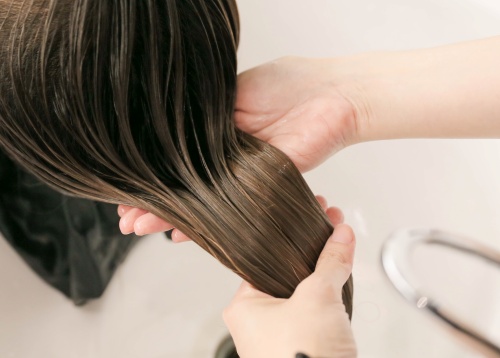 45 – 60 mins
Short Rp 500.000
Medium Rp 540.000
Long Rp 620.000
Extra Long Rp 720.000

For normal to color-treated hair
A powerful silk-based complex that supersedes hollow tubular gaps that form in chemically-treated hair to improve hair's overall integrity. Intense reparation from within to counter dullness, splitends and breakage.
Nourishes and add shines to hair cuticle to enhance the hair texture and frizz-free. Leaving every strand feeling silky-smooth, well moisturized and shiny.

*Comes with complimentary home care boosters for long-lasting results



CRONNA Scalp and Hair Treatment
Immerse in the aromatic scent of CRONNA natural scalp and hair care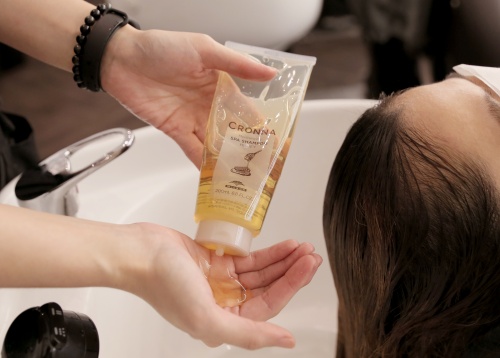 45 – 60 mins
Short Rp 610.000
Medium Rp 700.000
Long Rp 790.000
Extra Long Rp 870.000
Granting Shine and Smoothness to Your Locks
For color-treated hair
CRONNA Common Theory
"Fading Suppression Effect" – to suppress the dye outflow with Alum that works on hair both externally and internally to tighten the cuticle of the hair surface for a long-lasting fresh look.

"Capping Effect" – to repair the hair and suppress the protein outflow with arginine and cap the cut section by hardening keratin protein.



Global Milbon Scalp Treatment
5 Troubles | 1 Solution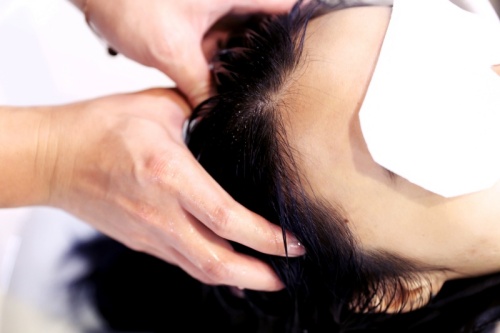 40 – 60 mins | Rp 640.000
Healthy Scalp for Healthy Hair
For oily, dry, troubled scalp
5 major scalp problems caused by unbalanced fatty acids percentage:
Itchy, dandruff, dry, sticky, smelly,

Effectively cleanses and eliminates excess fatty acid while replenishes essential moisture for a balanced, healthy scalp. Indulge in an ultra-relaxing head massage that gently cleanses your scalp while improving blood circulation with 3 scents to choose from Invigorating Citrus / Soothing Vanilla / Relaxing Rose

*Includes a complimentary microscope scalp analysis



Plarmia Scalp Treatment
Fresh healthy scalp for all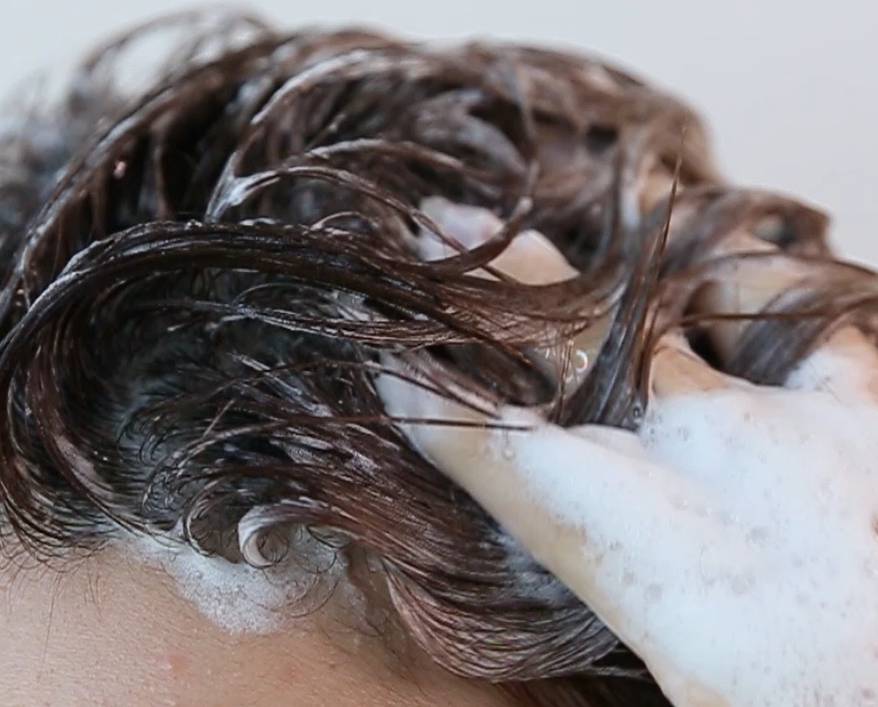 Full Course (45 – 60 mins) | Rp 610.000
Quick Course (30 – 45 mins) | Rp 460.000

Effective Cleansing Power
For troubled, sensitive scalp
Deeply cleanses the dermis layer of scalp to get rid of grease, flakes, and build up for a refreshed and odorless scalp. Keep the scalp well-nourished and complete with an ultra-relaxing head massage to promote blood circulation for better results.
2 courses to choose from: 
Full course
Recommended for those who prefer a thorough scalp cleansing process or with troubled scalp concerns.
Quick course
For those who opt to maintain an optimal scalp condition and quick wash.


*All courses are inclusive of complimentary microscope scalp analysis